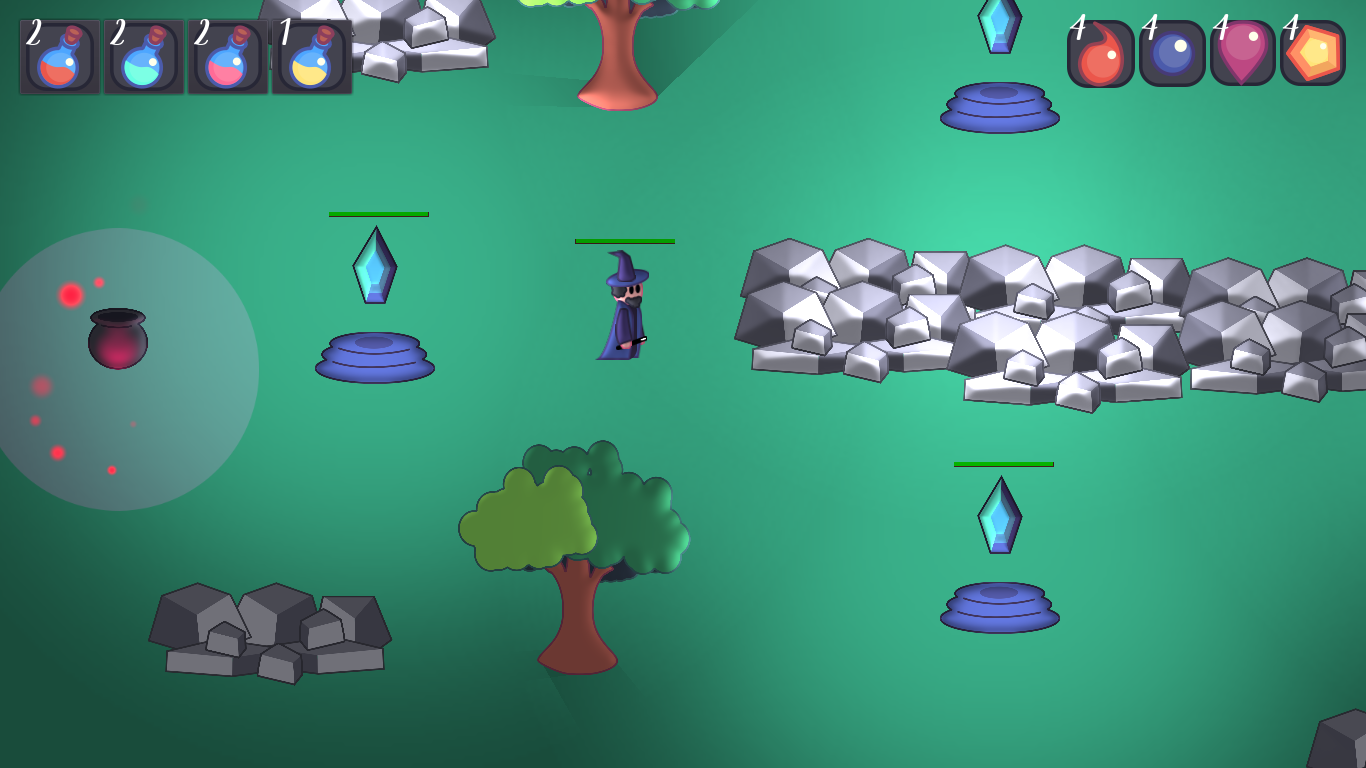 BrunoTheWizard
This game is a submission for the GameJam Argentina Online #2.
You were supposed to combine the three most voted themes:
- Alquimia (Alchemy)
- Usa a tus enemigos (use your enemies)
- Amor (Love)
You are an alchemist wizard fighting against men of science. Collect stones to make potions to defeat science once for all!
To win, you have to destroy 4 enemy turrets. You lose if the scientist destroy your turrets first. If you die, you will respawn at the beginning after some time.

Controls:
Movement/Attack: you move and attack with right click, like in DOTA or LOL
Q W E R: Throw potions to the mouse position.
1 2 3 4: Make potions, each potion need a certain amount of stones
Space: Center camera in player.
ESC: Pause menu. You can see the stones required for each potion in this menu also.
Potions:
Health Potion: You can throw it to your allies to heal them. You can also throw it to yourself.
Explosion Potion: This potion explodes on impact, damaging all enemies in an area.
Love Potion: Throw this to your enemies to make them fall in Love with you. They will fight for you after this!
Heracleoforbia (or Food of the Gods): Throw to your allies to make them big! The get increased health, strength, speed and size. You can also throw it to yourself.
Download
Click download now to get access to the following files:
BrunoTheWizard-linux.zip
29 MB
BrunoTheWizard-Windows.zip
27 MB
Comments
Log in with itch.io to leave a comment.
Excelente laburo aza! Considerando que hiciste todo vos sólo, esta buenísimo. Felicitaciones!