Laigter
Version 1.1.0! New features!
---
Hi everybody!
I've uploaded a new release of Laigter! This are the changes it brings!
Bug Fix:

I fixed some bugs that caused neighbour selector not to work properly in some images.
Small Changes:

Added some limited support for reading *.tga imgaes.
New Feature: Parallax Mapping!!!

This is the main change in Laigter. Now you can generate a parallax map for your texture! If you don't know what are parallax maps for, you can read this! basically, it allows you to create a depth effect, like the one you can see in this screenshot: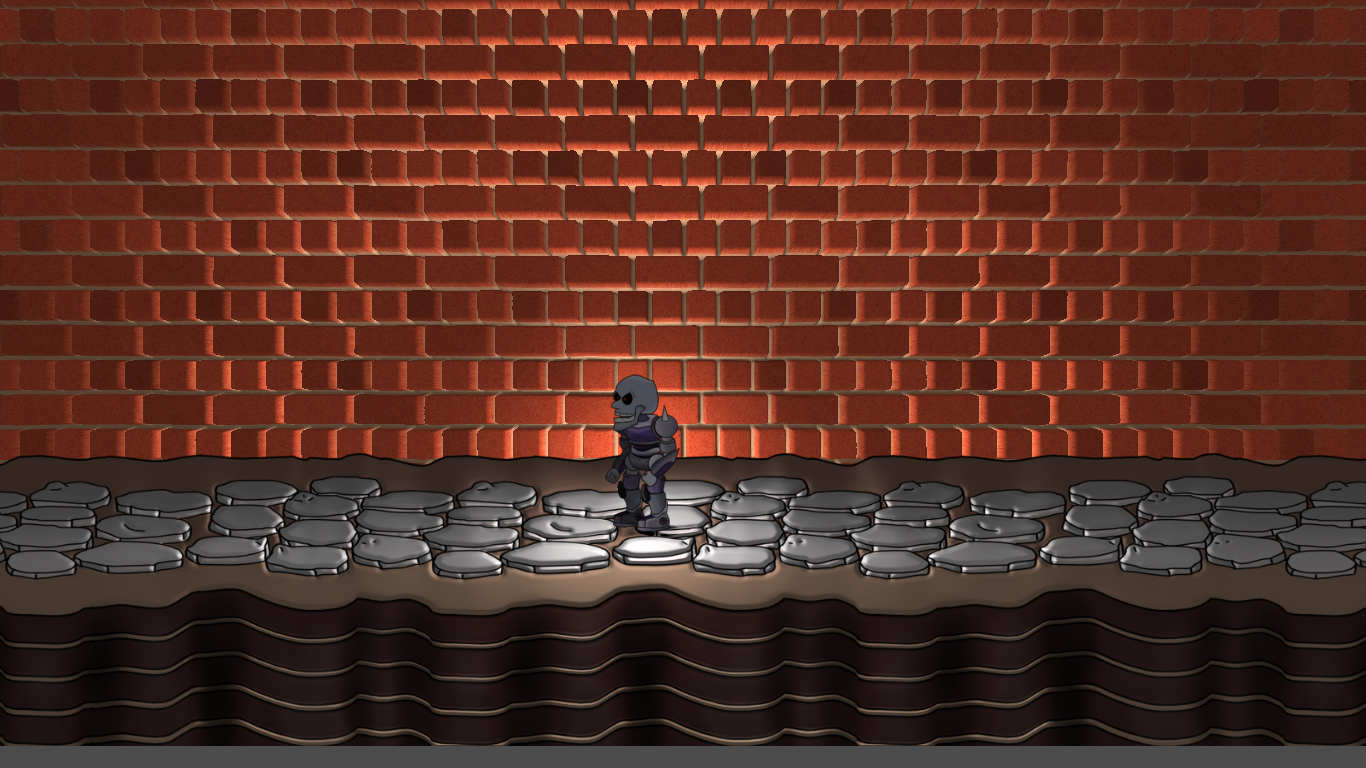 This is a game scene made with godot to show parallax mapping effect on a brick wall. You can see on it that bricks seems "3D". And this is not a fixed image! The perspective changes with the point of view of the camera (fixed in the center of the screen in this scene). That means that as you move, you can "see" bricks from different angles (see the videos on my twitter for a better look at the effect).
How do i make this effect with Laigter? Well, first we just load the desired texture: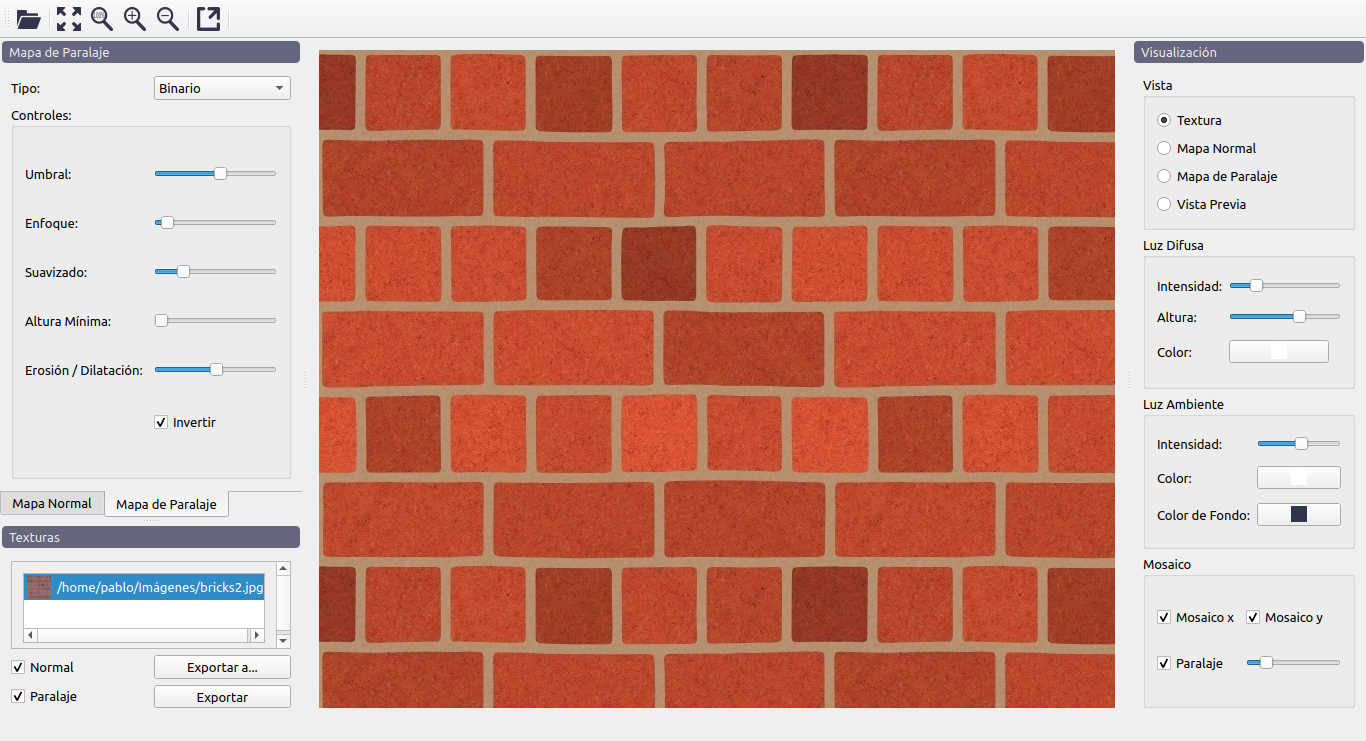 You can see it's just a boring plain brick wall texture, isn't it? So, lets first create a normal map for it: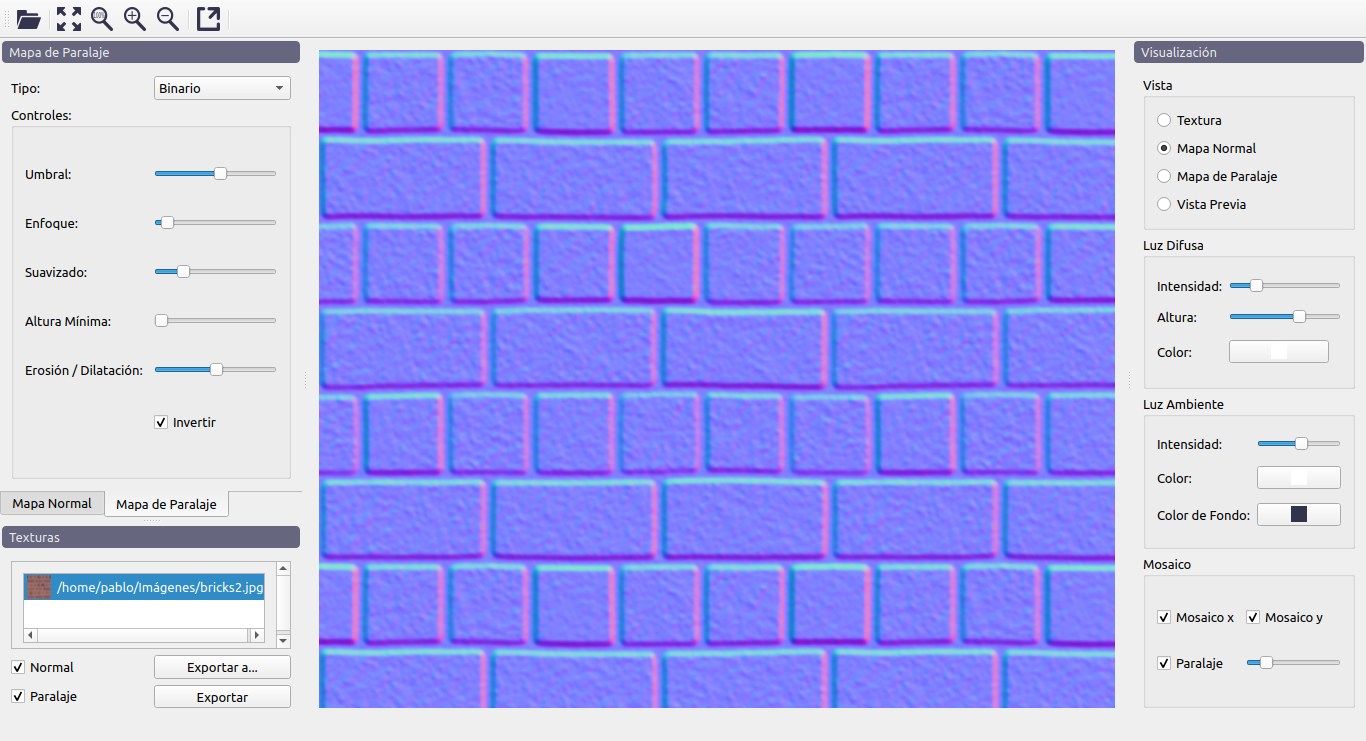 Files
laigter-x86_64.AppImage
57 MB
May 18, 2019