Laigter
New release will include Preset save/load Dialog!
---
Hi!
I managed to find some time to program a preset save/load dialog for Laigter! It looks something like this: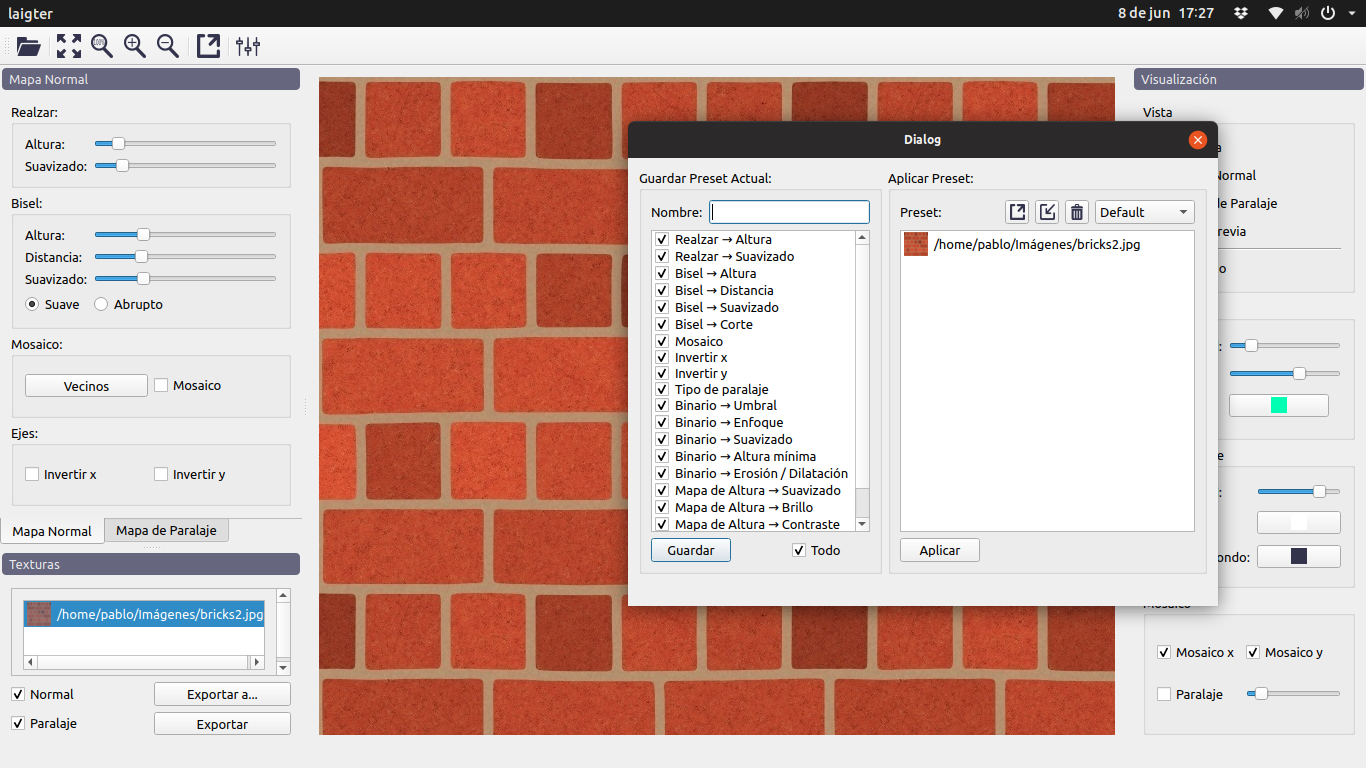 It will be included in next release!
If you like laigter, you can support me by giving me your feedback, reporting bugs, etc. Also, it would be nice if you follow me on twitter! i publish Laigter's news there.
If you want, you can also help me with what little money you have to spare! I also have a patreon page now: https://www.patreon.com/azagaya