Laigter
Version 1.3.0 is now available!!
---
Hi everybody!
First, I want to thanks you all for taking the time to read this. Your feedback and suggestions really makes me improve Laigter faster! If you like Laigter, please consider sending me your opinions and ideas, so i can make it a bit better. Also, you can support me with money buying Laigter (it's optional, you can download it for free if you want), or supporting me on patreon: https://www.patreon.com/azagaya
Now, to the updates!
Bug Fix:
- There was a bug in pixelated option, that made pixels twice as small. It's been solved now.
- Some 32 bit images with alpha mask shows a white border in the edges, which caused normals to be miscalculated. I couldn't solve the white edge problem, but normals should be ok now.
- I finally solved a bug that caused some bad rendering on linux.
New Feature:
The new feature in this version is the specular map generation. This image shows what i'm talking about:
With the controls, you can adjust a grayscale image, which represents the specular value the light will have on that pixel. Lighter color means more shine, darker mean less. With this you can get an effect like the shown in next image: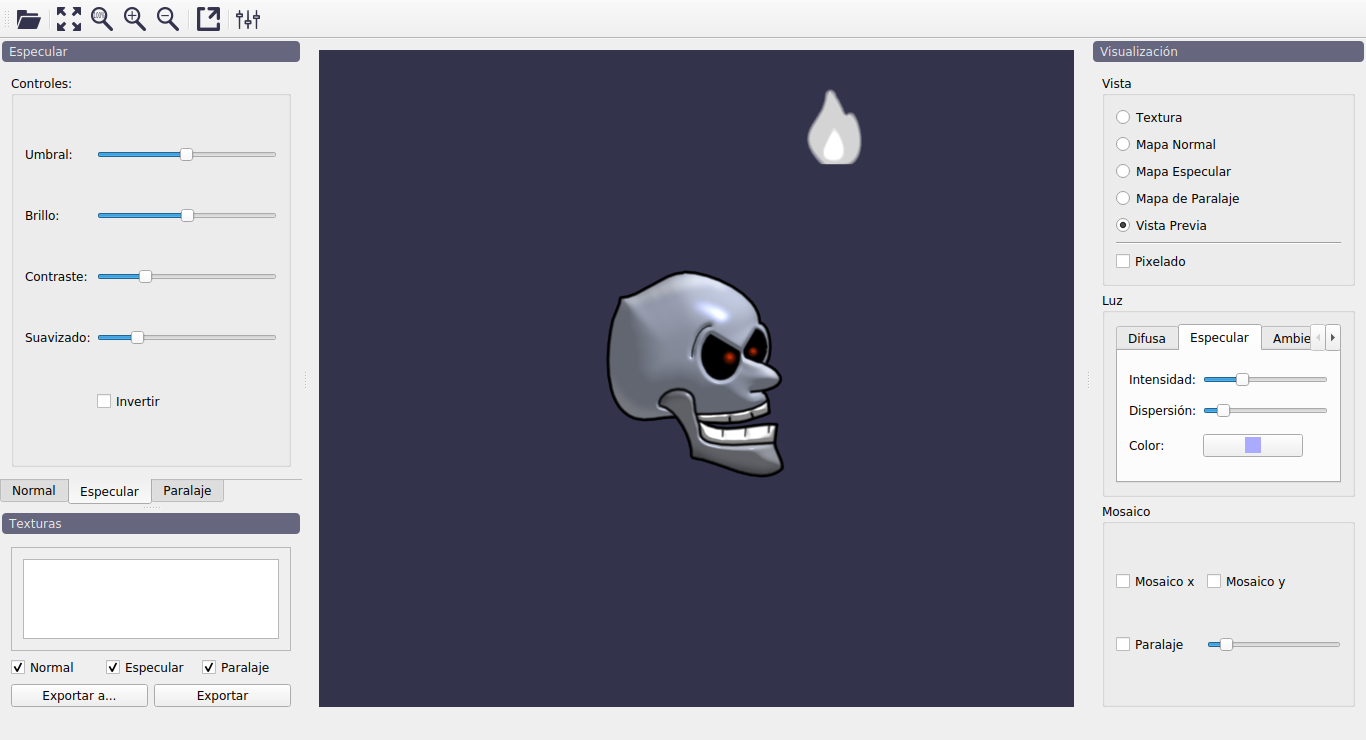 Or for example, in the next image, you can see how some parts of the tree show shininess and the leaves don't: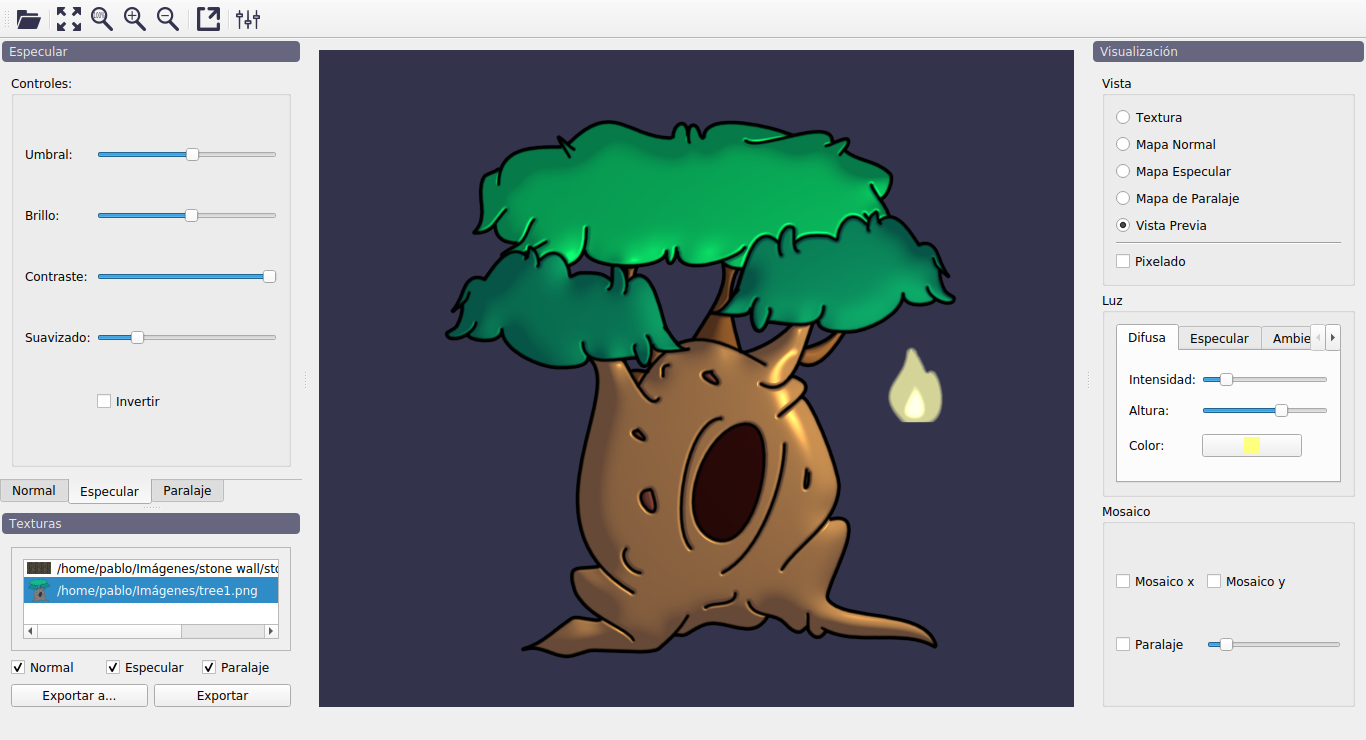 Changes:
Now the preset manager shows options to save in a tree view. This way is easier to choose what settings you want to save.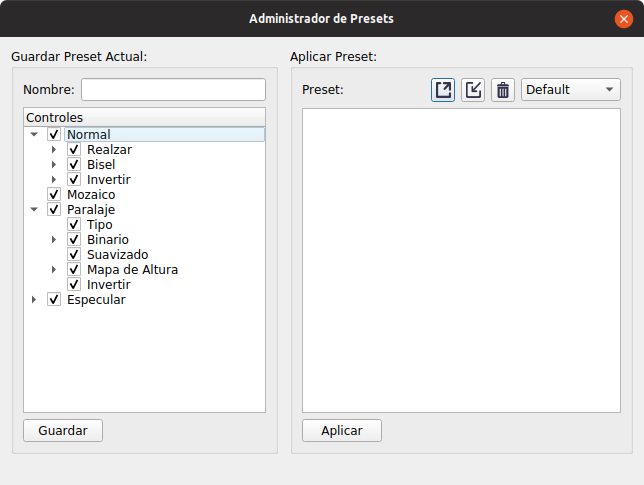 Well, that's all for now. I hope you enjoy this release! And please support me if you like Laigter!

Files
laigter-1.3.0-beta-x86_64.AppImage
58 MB
Jun 24, 2019
Laigter-v1.3-Portable.zip
23 MB
Jun 24, 2019